Diversify.
Often preached by everyone from investment managers to marketers.
There's a problem though.
Diversification creates confusion.
Which one of the 20 things I could do are going to work?
Most people do some or none.
Spread themselves thinly across multiple channels and activity in the hope that one will work.
Or worse, paralysed by the decision so don't make it and ride the results roller coaster with epic highs and stressful lows.
Whats the alternative?
Find something that works and double down.
As Peter Thiel points out:
[You] probably won't have a bunch of equally good distribution strategies. Engineers frequently fall victim to this because they do not understand distribution. Since they don't know what works, and haven't thought about it, they try some sales, BD, advertising, and viral marketing — everything but the kitchen sink.
That is a really bad idea. It is very likely that one channel is optimal. Most businesses actually get zero distribution channels to work. Poor distribution — not product — is the number one cause of failure. If you can get even a single distribution channel to work, you have great business. If you try for several but don't nail one, you're finished. So it's worth thinking really hard about finding the single best distribution channel.
This is exactly how I grow my own businesses.
I've spent 17% more on Facebook ads this month over last. Guess what our percentage revenue increase is..
Like my client Janice has found when she focused her energy on a simple proposition and doubled down on it.
A flood of inbound, qualified leads: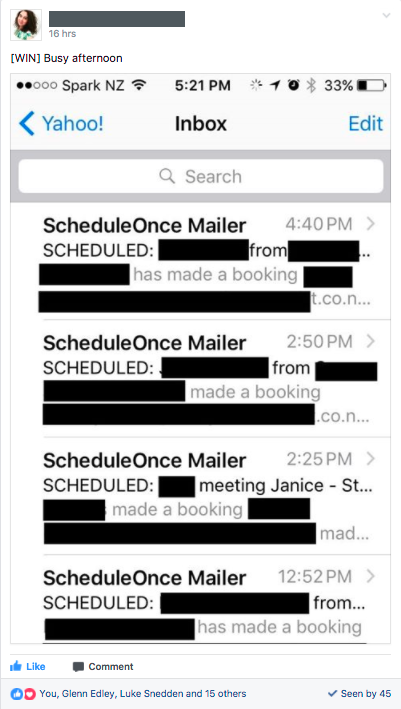 We love to celebrate the [Win]'s inside our community.
If you've got any channel working, double down on it.
Go all in and push it hard until you reach your goals.
If you haven't found it yet we can give you the map.